WELCOME . . .
Job seekers have turned to The Specialists Group for over 50 years to assist them in finding employment. Our skilled consultants work with both job seekers and employers to find a good fit for both parties. As an applicant there is never a fee for our service!
Please visit our Job Board for current employment opportunities: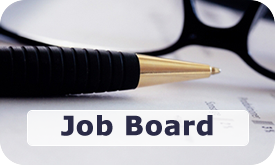 CONFIDENTIALITY . . .
We can assist you in a confidential job search. If you are currently employed and don't feel secure responding to classified or Internet advertisements, or posting your resume directly on websites, The Specialists Group can help. Your need for confidentiality will be respected by our consultants.
HOW TO APPLY . . .
Click the link above to our Job Board. View a position of interest. Select Apply Now When you apply from the Job Board you will be asked to include your contact information and your resume. That's all it takes to get the process started.
Placed me in two key positions in my career
The Specialist Group has placed me in two of the key positions in my career.  I have worked most recently with Brian Campbell and felt the personal attention to my job search is what made that relationship unique compared to other placement services.  Brian took into consideration my personal traits and goals, not simply matching my resume to open positions and contacting me when enough criteria were met.  In addition, the connections in the community that The Specialist Group maintains have been a vital part of finding the positions I have secured through their placement.
Amy T
Sr Project Manager - Finance
I have always had luck with The Specialists Group
I have always had luck with The Specialists Group, be it when I needed extra income via temp work or for permanent job placement. The staff there are not only supportive vocationally-they are there for you on a personal level. This is not your typical job placement agency. Anyone who seeks TSG's help and who really wants to improve their lot in life will find they are well received and taken care of by this amazing group of professionals. Cheers to the Specialist Group and the entire hard-working staff who makes it the success that it is!
Kelly R
Applicant
This is a top-notch company!
This is a top-notch company! They are extremely professional and go above and beyond to find a job that's a good fit for both you and the employer. We recently relocated to Wichita and they were the first company I contacted…and I've been thankful every day! I've had the opportunity work with Joan Rapp and she's amazing. From our first visit, she's done everything possible to make me feel comfortable, listen to me and make suggestions, all while diligently working to explore job opportunities for me. I was placed in a temporary position within a few days and I'm continuing to embrace working for this fabulous company. Joan has kept open communication with me and continues to be sincerely supportive in assisting me find employment during this new Chapter in our lives.
The Specialist Group is not your "typical" job placement agency. They are an amazing group of professionals who truly care about what your career goals are and finding the right fit for you. I highly recommend The Specialist Group to anyone with job needs, whether you are in search of a job, considering a career change, or seeking some honest and solid employment guidance and direction. Keep up the great work TSG….you're definitely helping make a difference in people's lives!
Donna S
Applicant